As a way of being more inclusive of Transgender folks on, "this Gay Man's LIfe…" I AM reblogging this post.
Humanizing The Vacuum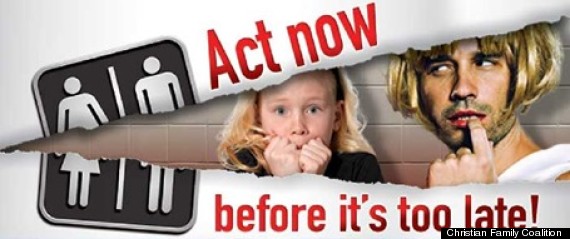 Tomorrow the Miami-Dade County Commission will try to pass for the second time what Broward did in 1988: a human rights ordinance prohibiting discrimination in housing, public accommodations, and employment for the transgendered.
Opponents see danger:
"Criminals look for easy opportunities," said Verdugo, who questioned the need for the law at all. He cited several cases outside of Florida, including one of a registered sex offender in Oregon who was arrested after dressing as a woman, entering a locker room in a women's community center and changing clothes near children.
Noble — thinking of the children! You don't suppose he projects a particular animus towards non-straights, no?
Beyond public safety, Armesto said he considers homosexuality "biologically aberrant," and Miami-Dade should not act like other municipalities that "have buckled under and allowed their charters to be turned into a billboard for an ideological statement."
Oh.
Here's where matters stood last month
View original post 4 more words